Service Technician Matthew Bertagnoli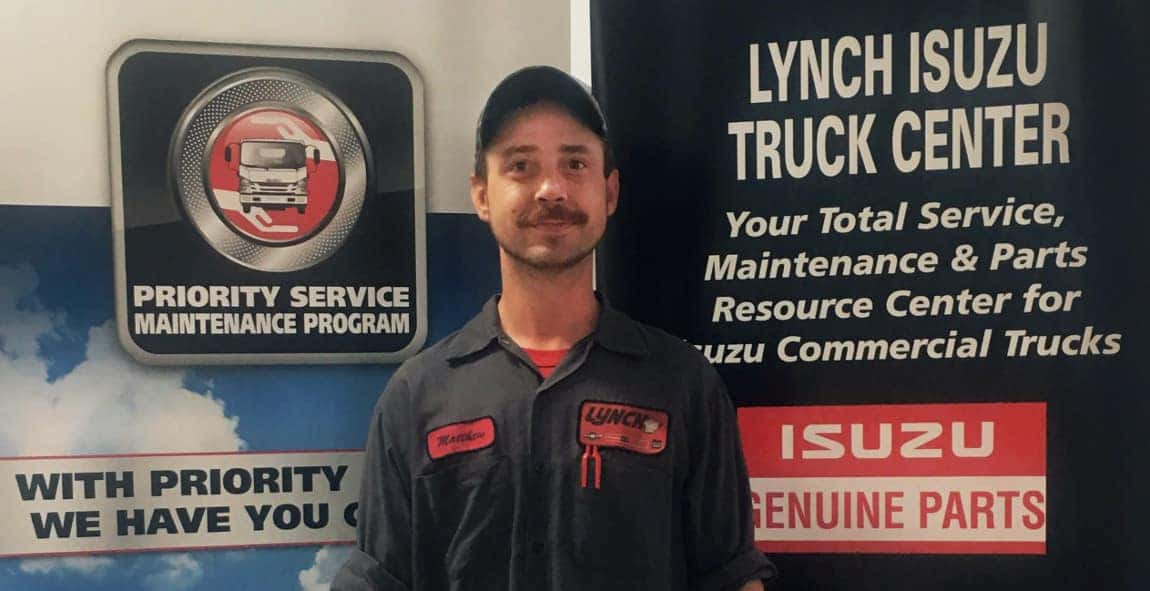 Lynch Truck Center is dedicated to providing the best customer service to drivers from Northern Chicago all the way to Kenosha. This principle extends to all facets of our dealership, and that includes our exceptional service team. Recently, one of our longtime service technicians, Matthew Bertagnoli, competed in a Hino Trucks Service Skills Competition. Matthew, who has been with us for over thirteen years, shined during this competition, and is looking forward to more challenges coming in the near future.
Success at Hino Trucks Service Skills Competition
On May 24th, the best Hino technicians gathered to compete for the title of Master Elite Technician. The competition, comprised of simulated service tasks, is used to gauge the ability of these technicians. Hino technicians undergo a massive amount of training through a tough and rigorous program. The competition itself includes tasks such as:
Understanding of Hino Parts, like factory specifications and knowledge of proper and improper storage of parts
Ability to identify, diagnose, and fix a slew of service issues, as well as correct tool handling during service
Proving your knowledge and overall grasp on all Hino products, parts, service, and specifications
At the end of the day, Matthew performed exceptionally well and came home with a third place finish. It cannot be overstated how much of an impressive accomplishment this is, and we are proud to have Matthew as a part of our team. With his guidance, and the hard work of our other department members, you can rest easy knowing Lynch Truck Center will solve all your service and parts needs.
Looking Ahead
On August 22nd, Matthew will be competing in the 2nd North American Technical Competition in Pennsylvania, put on by the Isuzu Truck University. This competition includes:
A prerequisite of several online course completions and a written exam
A vast array of technical and general knowledge skills testing
A selection of the top 12 applicants
No surprise to anyone here, but Matthew qualified with no problems. Should he perform as well as he did at the Hino competition, he'll be invited to Japan in December for the World Competition. We wish Matthew the best of luck, but we know he'll represent Lynch Truck Center well and knock down the competition!
See Matthew Hard at Work at Lynch Truck Center Today!
If you need some work done on your truck or commercial vehicle, you know we're always willing to help. Matthew Bertagnoli has been a staple of our business for a long time now, and he's just one of the many reasons people make the drive out to Waterford for their truck needs. We have an experienced and personable staff that always puts the customer first. Come visit us today near Milwaukee, or contact us with any questions.