NEW AND USED TOW TRUCKS FOR SALE
NEW TOW TRUCKS, WRECKERS & ROLLBACKS FOR SALE
View All New Tow Trucks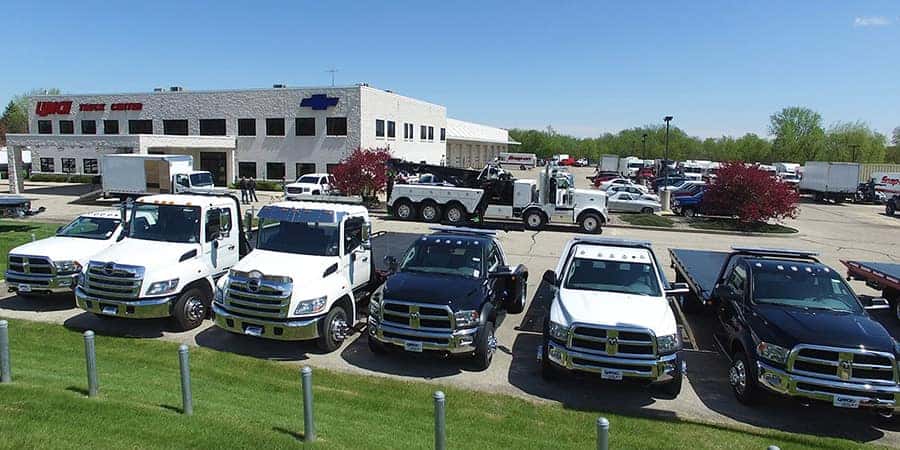 Typically, the standard features and towing and recovery equipment included in tow trucks can get the job done, though there are options and add-ons that can further increase the capability of your rollback, wrecker, or tow truck and improve its versatility.
To ensure uncompromising quality to our customers, Lynch has partnered with Miller Industries, Inc., the nation's largest manufacturer of towing equipment, offering world-renowned brands including Century, Chevron, Holmes, Challenger, Champion, Vulcan tow trucks and more. We carry one of the Midwest's most complete selections of recovery trucks and towing equipment for sale that professional towers have come to rely on.
Whether it's a wheel-lift or a rollback, our fully equipped new or used tow trucks, rollbacks, and wreckers for sale have what it takes to keep your towing operation running at peak performance. The power to handle the most difficult towing and recovery jobs in the most demanding situations is what our customers expect and what we put into every new or used Lynch tow truck, wrecker and rollback car carrier.
WRECKERS, TOW TRUCKS, ROLLBACKS & TOWING EQUIPMENT PERFORMING BEYOND EXPECTATIONS
Lynch Truck Center in Waterford, WI stocks a wide variety of fully equipped new and used tow trucks, wreckers, and rollbacks, as well as towing equipment built for rugged durability, reliability, and exceptional performance.
Our recovery trucks for sale support a wide range of bodies and chassis-mounted equipment. The cab chassis body style provides the flexibility for you to add the body that best meets your needs in a wide choice of materials including carbon or stainless steel, aluminum or composite. All of our bodies are available with chassis by:
Both new and used wreckers, medium duty and heavy duty tow trucks & rollbacks for sale at Lynch Truck Center are available in multiple cab configurations and engineered to offer you the flexibility to handle the varied demands of towing and recovery work. Our towing specialists are highly trained and qualified to advise you on all of the available options, helping you choose the towing equipment to meet your unique needs.
Towing equipment that will put your tow truck or wrecker in a class of its own.
We offer our customers towing equipment that will add recovery capabilities and maximize the versatility and functionality of any light, medium duty, and heavy duty wrecker, tow truck & rollback.
THE SP8000 SIDEPULLER
Miller Industries SidePuller is available in several different models with 8,000, 12,000lb and 20,000lb hydraulic planetary winch that can be mounted on wreckers, tow trucks & rollbacks, incorporating manual or hydraulic stiff legs. While the SP8000 can be used with light duty tow trucks and car carriers, a larger unit, with a 12,000lb or a 20,000lb winch, is also available for larger heavy duty rollback tow trucks or heavy duty wreckers for sale.
The SP8000 SidePuller allows your rollback tow truck to perform a wide variety of recovery operations with minimal lane blockage and increases side pulling capabilities when installed on a tow truck. This towing equipment mounts in front of a standard rollback bed and a removable sheave head allows you to winch on either side of your rollback tow truck. The SidePuller is an ideal option to add to your wrecker, tow truck or rollback carrier for tough side pull recoveries on narrow roads or where the lanes of traffic can't be blocked.
The SP12000 SidePuller is the newest Miller Industries' addition to their SidePuller series. Designed to be a perfect match for medium duty recovery rollback tow trucks, the SP12000 allows you the versatility to perform side recoveries with minimal lane blockage. With the SP8000 and the SP20000 covering the small and the heavy duty tow trucks, wreckers & rollbacks, there was a gap that needed to be filled for medium duty wreckers and carriers and the SP12000 was developed to meet that need. With a 12,000 lb winch, it's the perfect size for medium duty tow trucks, wreckers, and carriers. Add recovery capabilities and versatility to your next light, medium & heavy duty tow trucks, wreckers & rollbacks with an SP Series SidePuller.
These are just a few examples of the add-ons and towing equipment we offer at Lynch Truck Center in Waterford, in addition to decades of experience and expertise from our staff who will assist you in buying the new or used tow trucks, rollbacks, and wreckers that will meet the specific needs of your towing operation.
USED TOW TRUCKS, WRECKERS & ROLLBACKS FOR SALE

Times have been tough and we understand that you need to buy used tow trucks, wreckers & rollbacks that will give you the best value for your money. Whether you're buying a used tow truck for a new start-up business or adding another light, medium, or heavy-duty flatbed/rollback tow truck to your existing fleet, you'll buy with confidence when you buy from Lynch.
Equipped with top rated towing equipment and recovery systems, all used tow trucks, wreckers & rollbacks for sale at Lynch Truck Center in Waterford, WI are capable to handle the most difficult towing and recovery jobs with plenty of useful life still ahead. Our rigorous used tow truck inspection and reconditioning process ensure our customers will find quality pre-owned rollbacks and used tow trucks for sale on our lot, engineered to deliver durability, capability, and priced right.
SUPER SELECTION OF TOW TRUCK BRANDS YOU TRUST
Located at the intersection of Highways 20 and 36 in Waterford, WI, Lynch Truck Center is the place for used tow trucks for sale. Choose from Ford used wreckers, GMC used tow trucks, Century pre-owned wreckers, Chevy used rollbacks, Isuzu, Peterbilt, International and more! Our lineup of used tow trucks & rollbacks for sale are from names you can trust, known to provide years of dependable service to get the job done.
From used wreckers & rollbacks for sale to pre-owned flatbed tow trucks & autoloader wreckers for sale – we've got them all – and we service customers from two convenient locations: Lynch Truck Center in Waterford and Lynch Chicago. We'll gladly arrange for you to see any of our pre-owned rollback wreckers or used tow trucks for sale at either location.
FINANCING ON USED ROLLBACKS, TOW TRUCKS & WRECKERS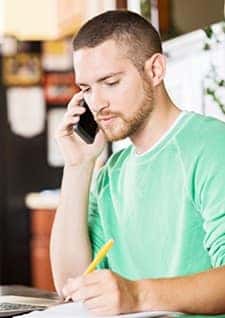 Our friendly staff is here to help make your buying experience an easy one! Whether you're looking to purchase one of our used tow truck for sale or lease a used flatbed/rollback truck, our staff will assist you every step of the way. Lynch Truck Center works with a number of financial institutions and our representatives will present you with each of the financing options that are available.
Trading in a used tow truck, rollback, or wrecker? The appraised value of any trade-in used tow truck will be applied to your purchase.
With a fully staffed service center, you won't need to look far for wrecker and towing equipment maintenance! With a 20-bay service center, Lynch Truck Center's ASE-certified mechanics provide top-notch service on maintenance and repair needs on virtually all used tow trucks, wreckers or rollbacks. And we also stock a wide variety of towing equipment, superior quality tow truck & wrecker parts and accessories built for extraordinary durability and performance. If there's a unique tow truck part or accessory that we don't carry in stock, rest assured we can order out exactly what's needed.
Exceptional Customer Care – it's How we do Business!
We know that choosing a used rollback or tow truck for sale takes a lot of decision making and we're happy to assist you however we can. For over 50 years Lynch Truck Center in Waterford, WI has been serving local and national customers alike with a complete selection of pre-owned rollbacks, tow trucks & used wreckers for sale with quality service, great pricing and unbeatable customer care. Our commitment to our customers is unwavering and that's just how we do business the Lynch way.