Local Business is Booming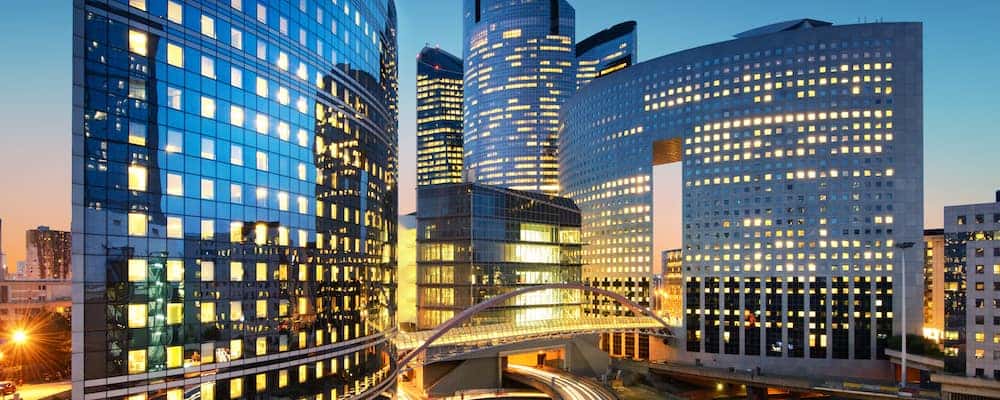 As time goes by, Waterford continues to grow with more and more local businesses popping up. Whether big or small, the Industrial, Commercial, and Service business sectors of our community our flourishing. When businesses need help growing, expanding their reach, or getting off the ground, Lynch Truck Center is there to help. Our expansive fleet of vehicles is here to give your local business that strength it needs.
Business Growth
There are many attractive locations and opportunities around Waterford that have companies, large and small, coming into to town to setup shop in these attractive locations. Some standout areas in Waterford for aspiring business owners include:
Waterford Industrial Park: Resting on 84 acres of land, this area houses more than 25 businesses currently.
WesTerra Business Campus: At the intersection of two busy highways, this nearly 80 acre houses many businesses and is always looking for more. Boasting accessibility, ample office spaces, and more, this location is a fantastic place to grow.
WesTerra Retail Center: From trendy shops to small-scale business operations, this location is nestled in a high-traffic sure to drive people in.
Fairview Marketplace: A small 28 acre lot, Fairview can house an attractive shop or other small business. You'll find outlots and plenty of box space.
How Can Lynch Truck Center Help?
So, if you are getting ready to start a business, just have started, or are looking to bolster your current business outreach, we at Lynch Truck Center can help along the way with our fleet. We offer excellent vehicles for business needs including:
Towing Vehicles including Carriers, Wreckers, and Heavy-Duty trucks.
A long list of powerful commercial vehicles including Cube Vans, Chassis Cabs, Cargo Vans, Flatbed Trucks, and more.
Specialized Commercial Vehicles for the odd jobs you need done including Stake Bed Trucks, Interchangeable Body Trucks, Dump Trucks, Refrigerated Trucks, and more.
Let Lynch Truck Center Help Boost Your Business
If you're a business owner in the Waterford, Northern Chicago, or Milwaukee-area and beyond, Lynch Truck Center can help you with your business needs. If you have any questions or concerns, feel free to contact us today!
More From Lynch Truck Center
At Lynch Truck Center, we offer an outstanding selection of new and used towing and recovery vehicles—including a vast lineup of Century wreckers, heavy-duty tow trucks and car carriers, Challenger wreckers, Ford tow trucks and carriers, Holmes wreckers and carriers, Champion carriers, and Vulcan tow trucks and rollback carriers. Still, there are other great reasons to buy…

Moving from the Ford Super Duty lineup into the range of Ford Chassis Cab models, you'll encounter powerful engines and leading capabilities that are no less impressive than those you're leaving behind. In fact, it may just be ideal for Northern Chicago-area drivers who plan on hauling more than they tow! What are the 2021 Ford…

Looking for the ideal truck for your delivery and moving operations? The Hino 268 is the gold standard among truck drivers and fleet owners thanks to its outstanding fuel economy, proven reliability, and strong residual value. A phenomenally low cost of ownership for the class seals the deal! To find out what advantages this powerful…