Commercial Vehicle Oil Changes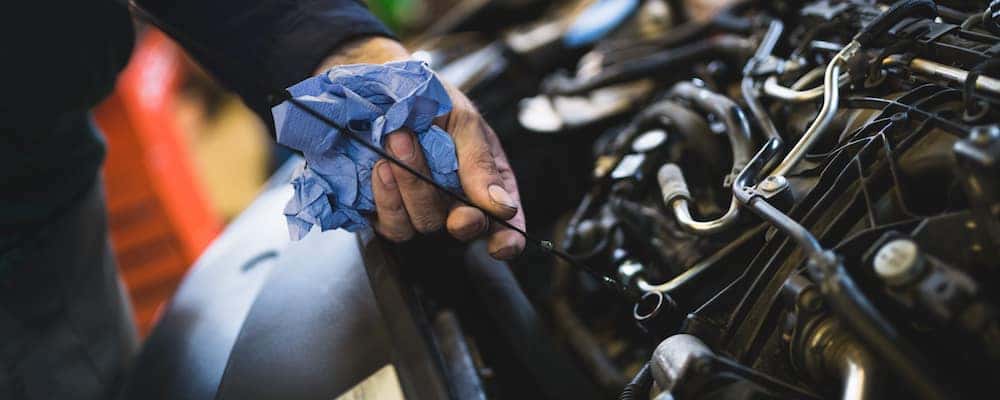 Whether you drive a small sedan or a heavy-duty commercial vehicle, keeping up with regular oil changes is vital to overall vehicle health on your Milwaukee drives. Not too long ago, oil change guidelines required more frequent services. With advances in oil and automotive technology, the lifespan of engine oil has drastically increased, and with it, the frequency of necessary oil changes. While there is no hard and fast rule, there are some guidelines you can follow for commercial vehicle oil changes.
General Oil Change Intervals
Depending on how your fleet is operated, oil changes may happen at more frequent intervals. Typically, the low-end for oil changes are somewhere between 13,000-16,000 miles for heavy-duty vehicles, and 3,000-5,000 mile for light-duty vehicles.
These days, the average for an oil change to be done sits at around 25,000 miles for heavy-duty commercial vehicles, and around 5,000 miles for light-duty.
Some commercial vehicles and trucks, when properly cared for, can go without an oil change for up to 50,000 miles.
Advances in diesel engine technology can even push certain vehicles past the 50,000 mile mark, drastically cutting down on yearly oil change needs.
What Determines Oil Change Frequency?
On average, you will want to get commercial vehicle service, including an oil change, no later than 30,000 miles to be on the safe side. Several factors impact when your oil should be changed, including:
Oil Quality: Much like everything else in the automotive world, something of poor quality won't last as long as a quality product. Low quality oil won't last as long as high quality oil, and it can also cause damage to your engine.
Driving Habits: If you push your vehicle too hard, drive it on steep inclines frequently, or consistently drive on rough surfaces, your efficiency will drop and your oil will need to be changed more frequently.
Engine Condition: Some companies and fleet managers will use special equipment to monitor engine health and age. They will use this information to gauge oil change frequency, rather than basing it on mileage. Generally, testing the engine to determine oil changes is for heavy-duty, long-haul commercial vehicles.
Driving Conditions: Driving through severe heat or severe cold for hundreds of miles impacts your oil. It will loose its thickness in heat, and becomes thicker in cold weather. These both have adverse affects on your engine, and could therefore force an oil change sooner than planned.
Get Commercial Vehicle Service at Lynch Truck Center
Is your Northern Chicago job-site in need of commercial vehicle service? Visit Lynch Truck Center, your Waterford-area truck center, for all your oil change and service needs. If you have any questions about how to follow a commercial truck maintenance checklist, please don't hesitate to contact us today!
More From Lynch Truck Center
At Lynch Truck Center, we offer an outstanding selection of new and used towing and recovery vehicles—including a vast lineup of Century wreckers, heavy-duty tow trucks and car carriers, Challenger wreckers, Ford tow trucks and carriers, Holmes wreckers and carriers, Champion carriers, and Vulcan tow trucks and rollback carriers. Still, there are other great reasons to buy…

Moving from the Ford Super Duty lineup into the range of Ford Chassis Cab models, you'll encounter powerful engines and leading capabilities that are no less impressive than those you're leaving behind. In fact, it may just be ideal for Northern Chicago-area drivers who plan on hauling more than they tow! What are the 2021 Ford…

Looking for the ideal truck for your delivery and moving operations? The Hino 268 is the gold standard among truck drivers and fleet owners thanks to its outstanding fuel economy, proven reliability, and strong residual value. A phenomenally low cost of ownership for the class seals the deal! To find out what advantages this powerful…